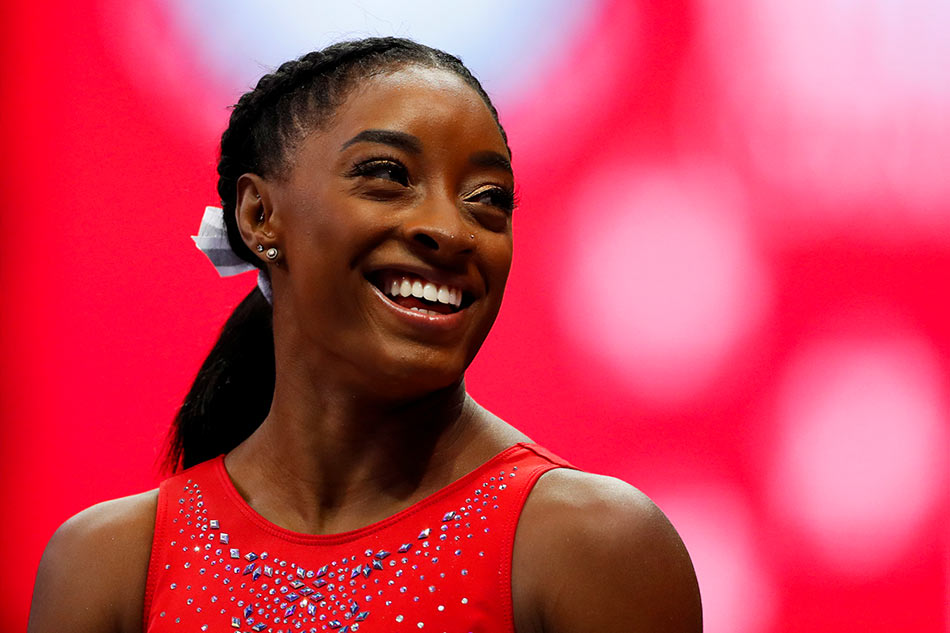 One of the sports I enjoy watching at the summer Olympics is gymnastics. I just find it incredible the way the gymnasts can bounce and soar…the strength they have in their arms and legs. They make the impossible look easy!
This year I was looking forward to watching Simone Biles do her magic again…as I think many of us were. She has been a role model for so many young women in so many ways.
She had unexpected problems in the qualifying rounds, but even with problems, she still manages to do the impossible. After the qualifying, she indicated that in some ways she felt like she had the weight of the world on her shoulders.
We just didn't realize what that meant…not until the team finals. Her first vault was like nothing we had ever seen from Simone. It was obvious something was wrong.
When she withdrew from the team finals–and then later from the individual all-arounds–that decision sent shock waves. We maybe would have found it easier to understand if she had had a physical injury, but she is forcing us to understand that mental health is every bit as important (if not more so) than physical health. She needed to take care of her mental health in order to protect her physical health.
Some have attacked her for that decision. I'm not one of them.
I think her decision was a brave one and I applaud her for recognizing the need to take care of herself. She didn't let her team down; instead, she gave them the chance to step up. She gave them the opportunity to understand that it's important to know when you need to step back–and that you can continue to support by being there as a cheerleader.
We've never been comfortable talking about or dealing with mental health issues. There's always been some kind of stigma attached to it…seeing it as some kind of failure of the will or some kind of moral failing. It isn't. It's a real health condition–and it's time we began to see it that way and provide people the help they need to heal, just as we do with physical ailments.
I'm sorry that the Olympics are not turning out for Simone the way I'm sure she would have wished. But I just want to express my thanks for her strength and bravery in acknowledging the importance of all aspects of her health–and challenging us to do the same. She is still a wonderful role model.